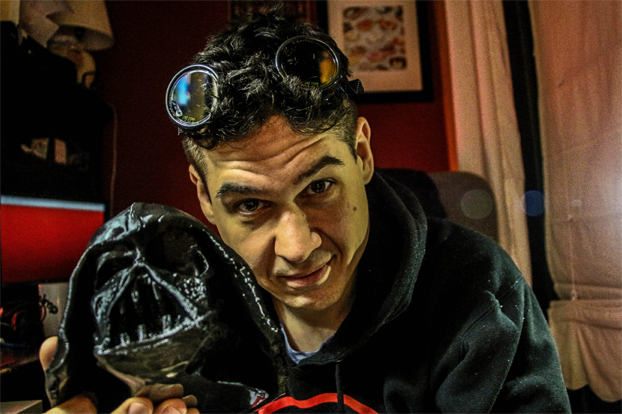 Hi,
I'm Rob. I like 3d printing. I'm thinking that you do too. That is why you're here right?
I help people learn what they need to know to get started 3d printing. People that desperately want to know what it's about whether it's just curiosity, starting a new business or to have something fun to do with their children. What qualifies me to teach you how to 3D print? I've been 3d modeling and animating for over a decade and been 3d printing for over 2 years. Some of my work has even been broadcast on the Speed Channel. I also enjoy what I do and love helping others that are passionate about learning this world changing technology.
When I'm not 3D printing and working on my art projects I like to play guitar, drink craft beers, eat Buffalo wings and travel whenever possible.
Fun Fact # 2
I can't walk by a new and seductive looking hot sauce without at least contemplating buying it..
Fun Fact # 3
I'm the master of the figure four leg lock.
Fun Fact # 4
Here you can create the content that will be used within the module.
Fun Fact # 5
Read Fun Fact # 1.
Slam on the brakes Hothost. This ride is ending but the fun is just beginning. Work with me right this second by signing up to my email list or downloading my free Melted Darth Vader Mask at the links below.
"Working with Rob and his company was a real pleasure as he delivered designs, then a prototype and lastly a full replica for our project. I also work with him at the Buffalo Lab in the Foundry and he is a valuable resource on 3D design and printing that all members benefit from. If I need something designed Mad Jack's is the right company to work with!".

Director of Information Technology – Buffalo Niagara Association of REALTORS

Website:http://pjcimino.blogspot.com
Author:Vice Chairman of Infotech.

Rob is a gifted and multi-faceted artist whose talent seems to accelerate and multiply with each new technology he encounters.
Website: http://www.vadersystems.com/